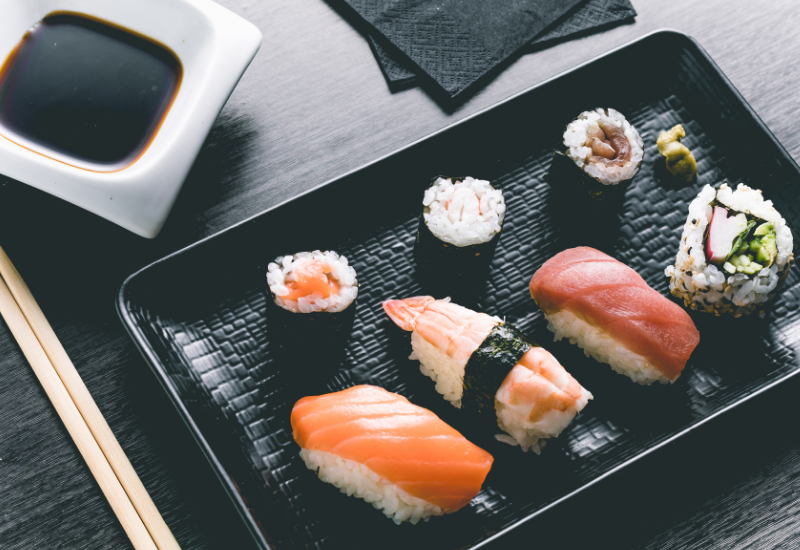 Omakase, The Extravagant Japanese Dining Experience
If you're familiar with the sushi stalls, the local Japanese restaurants along the night streets of Tokyo – it is often a scenery seen with vivid colored sashimi on bamboo trays, bento sets, the popular culture Yakiniku, and the typical street Takoyaki. Japanese cuisine offers diners a wide array of the authentic, traditional tastes and scents of Eel, Wasabi, grilled Salmon, and subtle tenderness Fatty Tuna has to persuade your stomach to growl. The typical Japanese restaurants, sushi stalls, and local dining places often remind people of the Japanese traditions – with this includes the architecture, the interior design of the places, and above all: Japanese dining etiquette. However, Japanese food along the streets of Tokyo and the typical tastes of Japanese cuisine you find in ordinary Japanese restaurants offer a completely different feel compared to Japanese Omakase restaurants.
What exactly is a Japanese Omakase restaurant?
The word 'Omakase' in Japanese means to 'entrust' something to someone. In this case, this literally refers to the fact that diners could entrust or leave the orders up to the chefs. This way, they will be provided with all signature dishes chefs tailor-made to fit varying occasions and create one-of-a-kind menus.
Well, an Omakase restaurant is different from the typical Japanese local restaurants for its authentic, fine selection of seasonal, fresh ingredients to create extraordinary dishes filled with unique tastes. Each restaurant would have head chefs who would work at open sushi bars where diners can enjoy witnessing the swift motions of slices, chops, and cuts – including all processes to create just exactly what is worth the time and the costs of a reservation. A Japanese Omakase restaurant will also require all diners to make a reservation in advance, as the quality ingredients are limited to only a few per day. Most Omakase restaurants are not open every day of the week, although there are some that might open daily (this, you would have to check with each restaurant beforehand). Most Omakase restaurants are decorated with elegance and luxury that can be felt through the warm colors of the walls, the floors, and the interior. Bamboo and wood are the two major components that warm up to create that 'traditional Japanese' vibes to the restaurants. Often designed to be spacey and clean, Omakase restaurants are also famous for its bare sushi bars as diners can eat their dishes right away as the chef finishes the preparation processes on the spot. This way, dining at an Omakase restaurant is more than just a change of place for most diners, but an eye-opening, unique dining experience for many who haven't tried the glorious, extravagant signature dishes served by top chefs.
Why the popularity?
Omakase restaurants have garnered much attention in these past two or three years due to its ability to captivate the hearts of diners. Head chefs at Japanese Omakase restaurants are expected to be innovative, creative, and imaginative enough to always create surprises – further offering unexpected delights to diners from different directions. Different from those of the local Japanese restaurants that only serve the typical dishes, diners can entrust their choice of food to the head chef and wait for a surprise. This makes Japanese Omakase restaurants well known among the public – specifically groups of diners with strong passion and understanding for the art of crafting delicious food. Omakase is also referred to as a dining culture that serves as a spiritual companion to the lovers of Japanese food. More than just a dining experience that costs you more bucks, Omakase restaurants will enable you to break free from the crowds and enjoy a special time to explore the hobby of tasting different foods of all kinds.