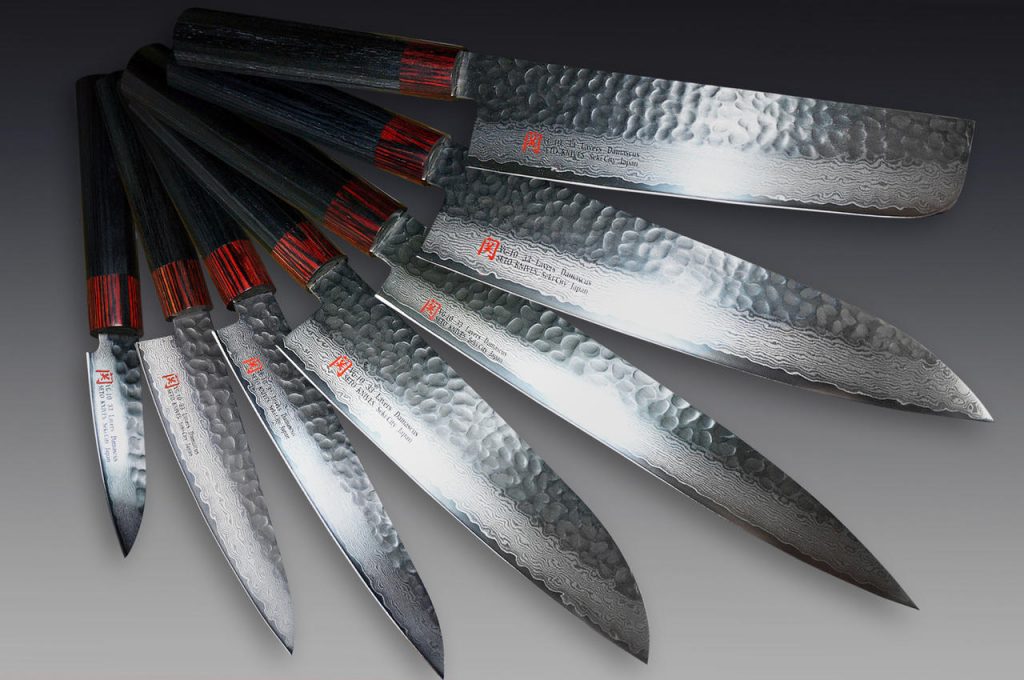 Japanese Knife : Iseya Knives : A Symphony of Tradition and Quality
img by : https://www.hocho-knife.com/
Capturing the Essence of Japanese Craftsmanship
Iseya is a name that resonates with both tradition and quality in the world of Japanese cutlery. This brand is known for its affordable yet high-quality knives, crafted with precision and care in the city of Seki, Japan. Seki's historical background as the hub of Samurai sword-making provides the perfect setting for Iseya's commitment to upholding the art of traditional Japanese knife-making.
Each Iseya knife is hand-forged and meticulously sharpened, embodying the spirit of 'monozukuri', a Japanese term for the dedication towards manufacturing and craftsmanship. With the brand's focus on maintaining affordability without compromising quality, Iseya knives are suitable for both professional chefs and home cooks.
Iseya's collection showcases an array of blade types, from the versatile Gyuto (chef's knife) and Santoku, to the precise Petty (paring knife) and Sashimi knife. Every knife from Iseya delivers an unparalleled cutting performance, made possible by the ideal combination of skilled craftsmanship and high-quality materials.
The Iseya VG10 Series: A Blend of Beauty and Function
One of the standout collections from Iseya is the VG10 series. These knives feature blades made from VG10 stainless steel, a popular material known for its excellent edge retention and durability. The blades are typically layered in a beautiful Damascus pattern, a technique that not only enhances the blade's strength but also adds a stunning aesthetic element.
The VG10 series offers various types of knives, each hand-forged and finished with a razor-sharp edge. The knives feature full tang construction, ensuring excellent balance and durability. Their handles, typically made of pakkawood, provide a comfortable grip and further contribute to the overall balance of the knife.
The knives in this series require minimal maintenance, apart from regular sharpening to keep the edge in top condition. This easy maintenance, combined with exceptional performance, makes Iseya VG10 knives an excellent choice for anyone seeking to experience the quality of Japanese cutlery.
In conclusion, Iseya embodies the essence of traditional Japanese knife-making, offering a range of beautifully crafted knives that excel in both form and function. Their dedication to upholding tradition while catering to modern needs has made Iseya a respected name in the world of cutlery. Whether you're an experienced chef or a cooking enthusiast, Iseya offers an opportunity to elevate your culinary journey with a tool that blends the rich heritage of Seki's craftsmanship with contemporary practicality.